Complete HULL and/or RUNNING GEAR survey (struts, fairwaters, rope guards, props, rudders, bearings, etc.)
Non-destructive TESTING (NDT*) of nominated areas on the hull shell plating and other appendages (Ultra thickness measurement)
CORROSION damage inspection
CATHODIC protection potential surveys: anode inspection measurement
MARINE GROWTH inspection (and removal)
DEBRIS inspection (and removal)
SCOUR and STABILITY inspections.
* NDT Also called Non-Destructive Examination (NDE) or Non-Destructive Inspection (NDI).
Biofouling (CRMS compliant) or damage assessment survey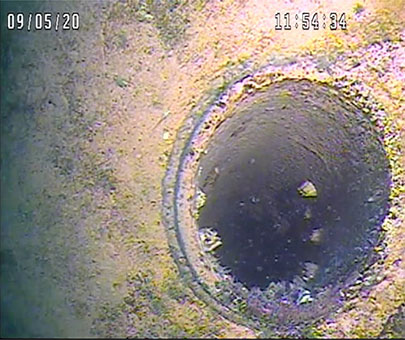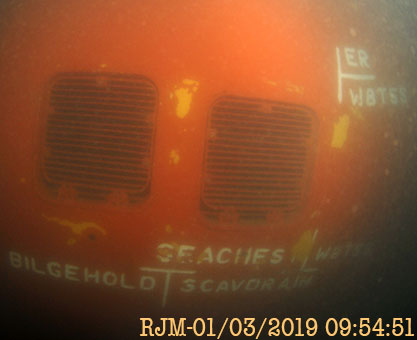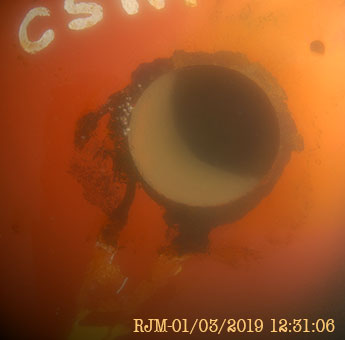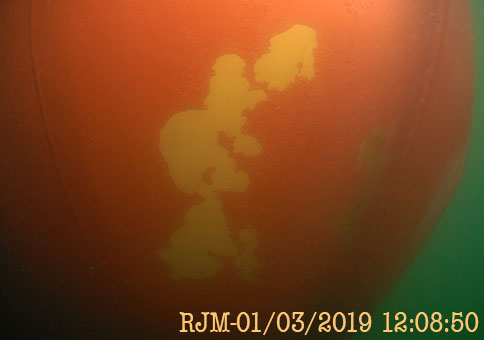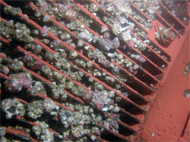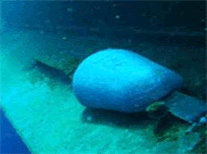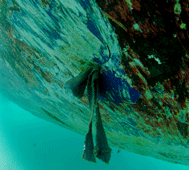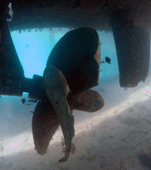 RUDDER, stock and bearings Class Survey

Check STOCK for cracks and connection to rudder for loose or missing bolts or nuts.
Check UPPER SUPPORT HOUSING for obvious wear, loose or missing bolts/nuts, locking devices and any missing components or presence of debris.
Check TOP PORTION of RUDDER for missing filling plugs, corrosion and damage.
Check INSPECTION PLATES for security of all bolts or nuts, and that no gasket material is hanging loose or parts of gaskets missing.
Check LOWER PORTION of RUDDER drain plugs, lower inspection plate(s), and lower bearing.
Check the clear MOVEMENT of Rudder from side to side (with diver on propeller shaft) and position checked for alignement;
Measure rudder tracking edge to prop boss when rudder hard to port hand hard to starboard.
Sacrificial ANODES Suvey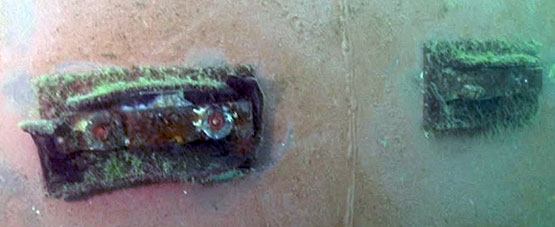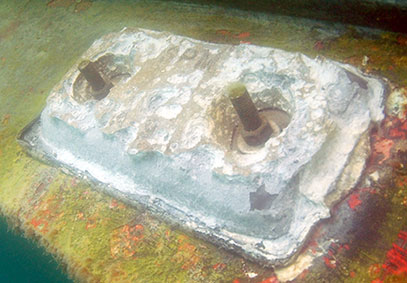 Check and report percentage WASTE + degree and coverage of PITTING
Check if securely attached (LUGS or BOLTS corrosion/damage)
On site Digital Still PHOTOGRAPHY Report
REPLACEMENT process.
PROPELLER and Shafting Class Survey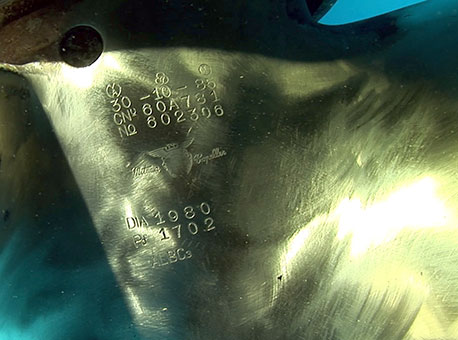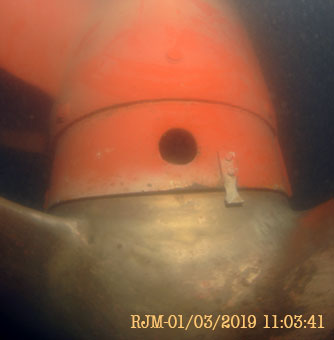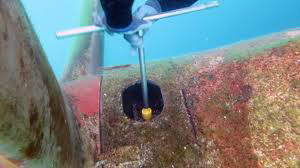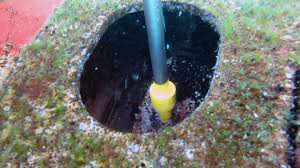 Check both for DAMAGE, LOCKING devices, and that no significant GAP exists in any JOINTS.
Check each BLADE for CHIPPING, CRACKS, DISTORSION, 'polishing'.
If variable PITCH, check each blade's securing flange, nuts and locking devices.
Check that no DEBRIS, i.e. wire, rope, nylon, etc., has intruded on fittings and Clear
Check each blade as it is 'feathered'.
Check ROPE GUARD for security, fixtures and securing bolts and locking devices. Check that no line or wire rope has entered the gap between guard and propeller and Clear
If 'A' brackets are fitted, check for damage and any cracks, particularly the welds or attachment devices to both hull and shaft housing.
Check all bearings and shafts for OIL LEAKS.
TRANSDUCER Inspection for replacement