ABC Diving® Ltd
Port Vila, P.O. Box 3242 VANUATU South Pacific
Complete Diving Services to Vessels & Civil Engineering Industry
Please, contact us for:
Multipurpose small floating Pontoon and Barges

: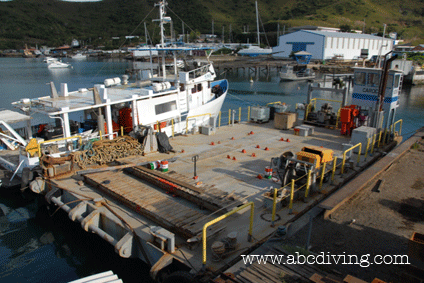 3°) Multipurpose ST11 Barge for cargo and vehicles transport, Dredging, Marine Works, Fuel supply, grey waters discharge for disposal:

1°) Multipurpose floating Pontoon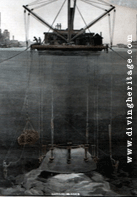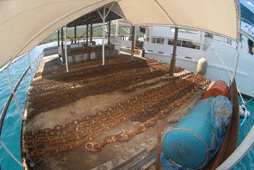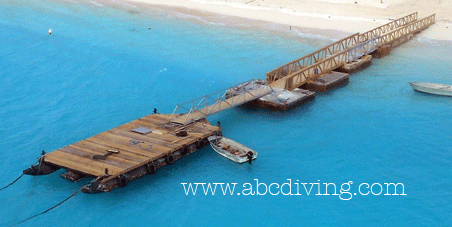 Capable to operate in very shallow water / Easy to relocate / Removable planking around the deck for easy access / Strong Bits
load capacity about 12 tonnes
Built-in barge can be fitted with a 2 Ton lifting device over its pit (in the middle), four 360 Kg anchors & chains including a deep water anchorage possibility (up to 200 meters).
This pontoon offers a very stable deck due to the three cylinders configuration, almost no air draft and is very easy to tow or position on site.
Features:


Strongly built floating platform with steel Beams made of IPE 200 mm,
3 Steel Cylinders 5 mm thick (4 watertight inside compartments + hatches each)
This small barge can be used to operate:
Easy ACCESS alongside a ship
Useful Work Deck for Shipworking
Passengers landing at island
Small helicopter landing (up to 15 tons)

Lifting and/or Controlled Descent of loads from the surface to the sea bed and vice-versa (with removal "A" frame on deck over the pit)
Sea works Surface SUPPORT for Hydraulic DREDGING (up to 30 meters deep), DEWATERING, CORING (up to 30 meters), Sea Bed Anchors DRIVING (up to 30 meters), etc.
Surface support for Marine alvage
SSBA or SCUBA diving support for dive operators

Etc.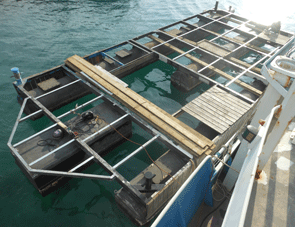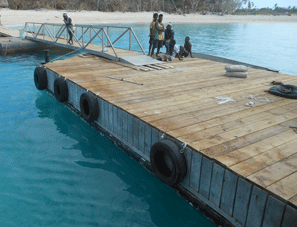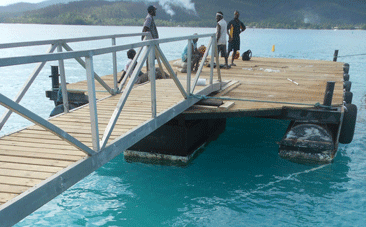 Small Barge quick transformation (2015) for passengers landing purpose (cruise ship compagnies)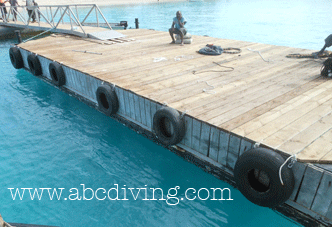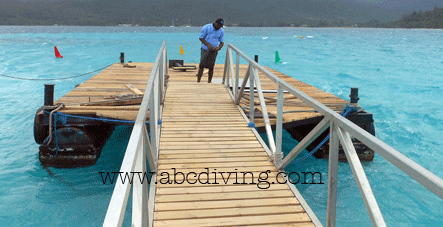 2°) Self-Propelled Barge "CAROCE"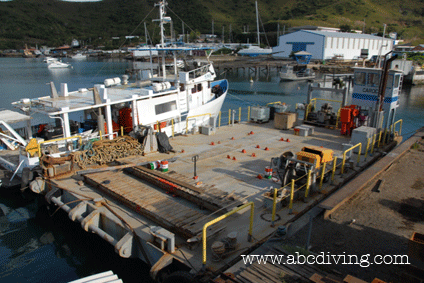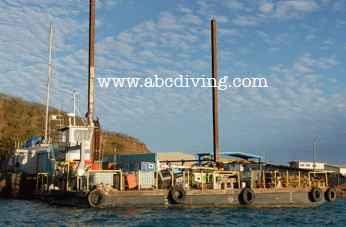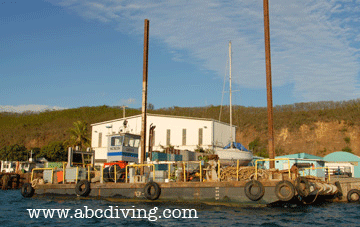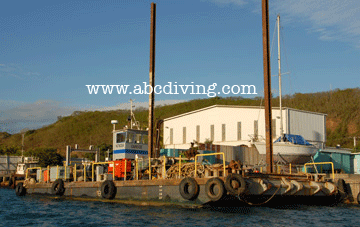 Features:
10 m x 20 m x
Draft 1.60 m (laden)
GT
Features:
45.3 m x 12.2 m x 3.6 m (depth).
Draft 1.10 m (lightship) 3.30 m (laden).
GT 740 tonnes, DWT 1000 tonnes, with Aft ramp loading, anchoring forward and aft.
Fuel capacity 300 tonnes.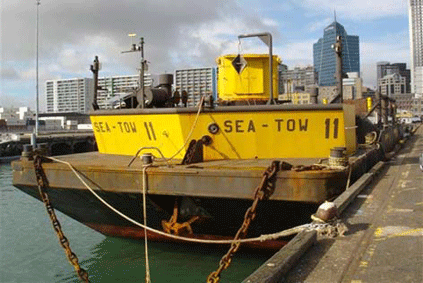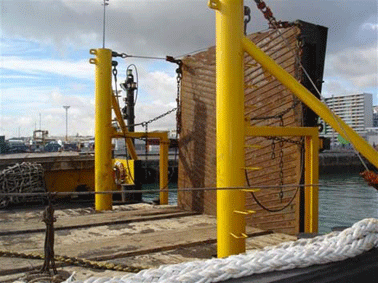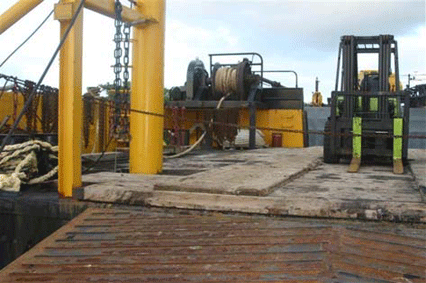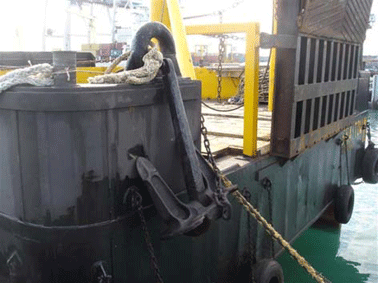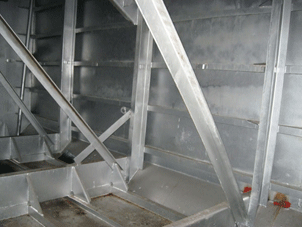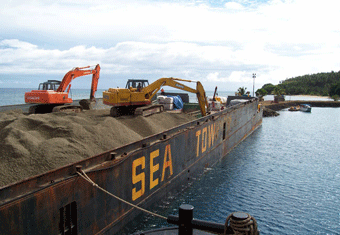 Fully loaded.