We use the very accurate Cygnus DIVE Mk2 for Ultrasonic measures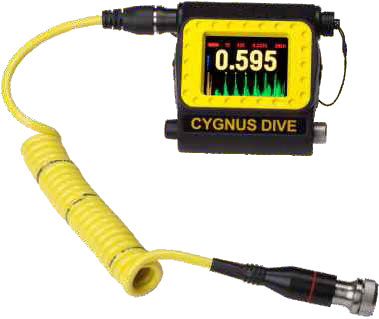 Our ultrasonic thickness gauge is available for diver (500 m) or ROV (4000 m) and uses multiple echo, which means measurements can be easily taken without the need to remove coatings.
The gauge uses Automatic Measurement Verification System (AMVS) to ensure only true measurements are displayed, even on the most heavily corroded metals.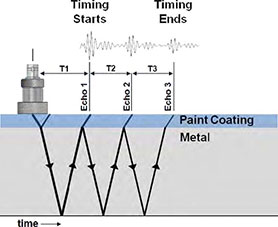 In Mutiple Echo mode the gauge works by generation a short pulse of ultrasound that is coupled into the object (both paint and metal) and is reflected back to the probe as an echo by either the back-wall of the object and/or any internal flaws or corrosion pits.
We can provide thickness measures and pitting estimate of the vessel below and over the water line
°°°°°°°°°°°°°°°°°.