WHY Non-Detonating safety cartridge?
Because there is no 'explosion' and almost no vibration, resulting in no impact on the environment.
Theses safety cartridges are ideal for weakening and demolishing ROCKS and CONCRETE.
Used not only for ROCK BREAKING but also a variety of other applications including SHAFT SINKING, Pier/footing EXCAVATION, TRENCHING for pipelines and non detonating BLASTING in sensitive areas.
How it works?
Nxburst cartridges are electrically fired self contained gas producing devices that break rock or concrete using gas pressure.
When a cartridge is fired, its contents rapidly burn producing high gas pressure.
This gas then works into any existing cracks or micro fractures from drilling.
The cracks widen, the work breaks apart and the gas pressure quietly vents away
Advantages?
This method has many advantages over other products: It is instantaneous, it produces no Shockwave, very low ground vibration, little noise, and minimal fly-rock. The small amounts of fly-rock produced can be eliminated with wrapping.
This technology reduces the amount and size of the machinery needed for such demolition work considerably.
Our emphasis is on SAFETY not only to INDIVIDUALS but also to the ENVIRONMENT.
That category of explosive Cartridge has been classified as Hazchem class 1.4s with UN number UN 0432. Special permits are not required
Cartridges storage and transportation are easy. Please feel free to contact us, should you require any further information.
UNDERWATER DEMOLITION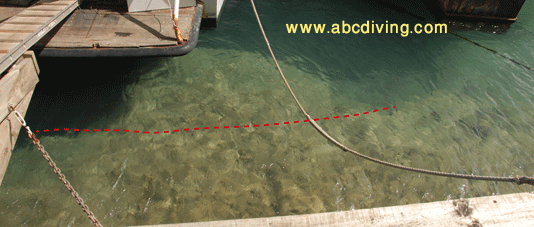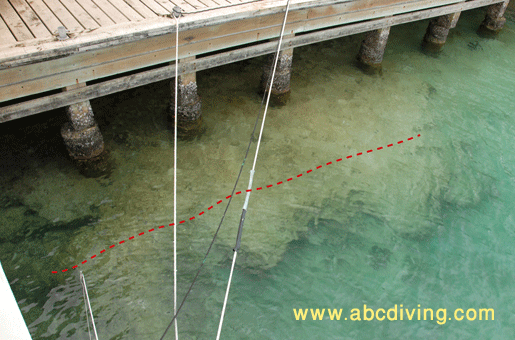 Blasting to reduce in size a very dense limestone plate in front of a private jetty (very sensitive area)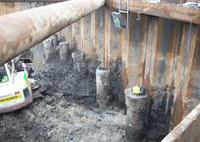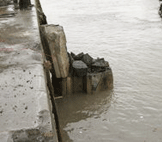 ON the water, or ALONG the water's edge, and UNDERWATER: Save time & money by calling US
The use of HIGH EXPLOSIVES underwater often has a number of significant disadvantages:
The destructive shock-waves can be felt kilometres away, and these so-called shock-waves can have a detrimental effect on sea life, as well as being damaging to structures in the surrounding areas such as piers, waterfronts and foundations.
As an alternative, special demolition CRANES with specialised HAMMERS are sometimes used, but even this method is reasonably environmentally unfriendly when it comes to (noise) pollution.

The NXburst UNDERWATER SAFETY CARTRIDGES we use are suitable for DEEP-SEA applications and ideal for controlled and sensitive environments.
These Underwater Safety Cartridges can DEMOLISH ROCK formations and CONCRETE constructions without creating shock-waves, heavy vibrations or pollution.
Directly connected to this page, you may be interested with: Underwater Breaking and Drilling
--------------------