ABC Diving® Ltd
Port Vila, P.O. Box 3242 VANUATU South Pacific
Complete Diving Services to Vessels & Civil Engineering Industry
Please, contact us for:
MARINE OUTFALLS & DIFFUSERS
INSTALLATION - MAINTENANCE - REPAIR
We provide Diving Services to the MARINE CONSTRUCTION and MINING Industries in a wide variety of projects throughout Oceania: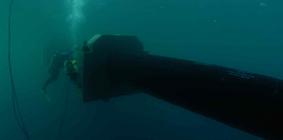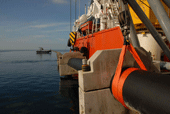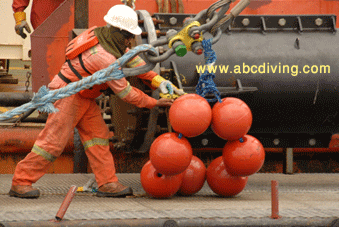 Goro Marine Outfall (New Caledonia) I.D. 680 mm, length 20 km. Diffuser 1 km long.
We can implement on-site a two-compartment HYPERBARIC CHAMBER, Underwater HYDRAULIC TOOLS (drilling, driving, breaking) with Dive Support Platform or Dive Support Vessel, HD PHOTO & VIDEO cameras, R.O.V.
Our Diving TEAMS are in used of DEEP Diving and Oxygen Decompression Stops. SATURATION Diving available as well.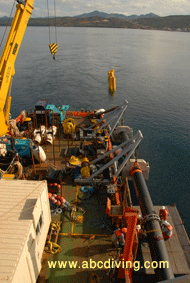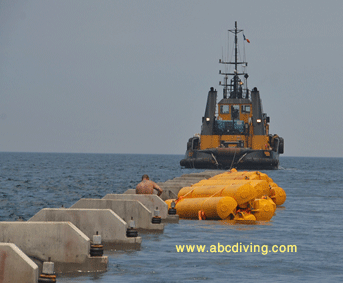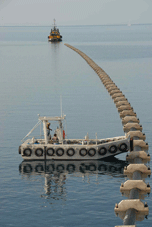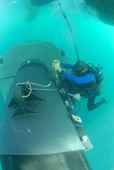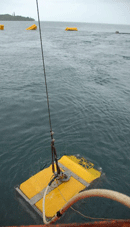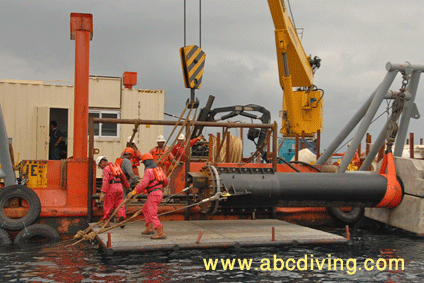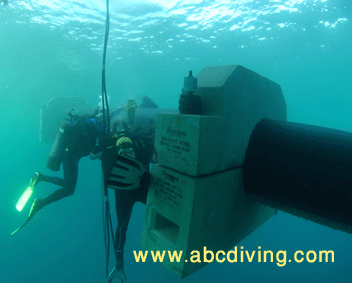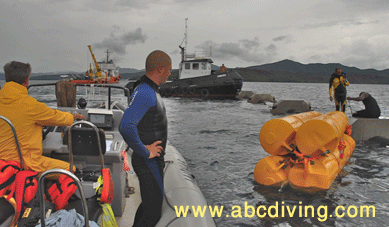 °°°°°°°°°°°°°°