"How much do you value your asset connected with?"
and
"How much will cost the damages caused to a third party in case of failure?"
So, you need a good mooring for you peace fo mind and... for your insurer as well.
BASIC KNOWLEDGE
The strength of your mooring line will have to fit a basic environmental risk assessment... and the common sense!
The mooring line inside a shelted harbor will not be the same than an anchorage exposed to winds from all directions and possibly rough sea.
ELASTICITY
A mooring line without elasticity will be quickly damaged or/and may affect its anchorage (moving, pulling off, bending or breaking components).
All the ropes do not have the same elasticity, some do not have almost at all ! Each of them is made for a specific use.
U.V. RESISTANCE
All the ropes do not resist by the same way to the Sun UV. Some have a very poor resistance!
ENVIRONMETALLY FRIENDLY
If the mooring line does not drag around, this means it will be in permanent tenion and will avoid excessive wear, including for its components or accessories (thimble, shackles, swivel, chain). For the same reason it must be environmentally friendly!
THE "SEAFLEX" LINE SOLUTION
A mooring line made with SEAFLEX mooring system will fit the best all areas subject to wave motion and wind force.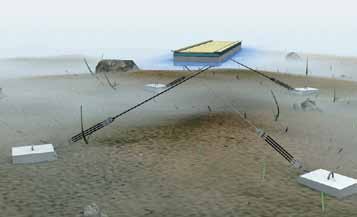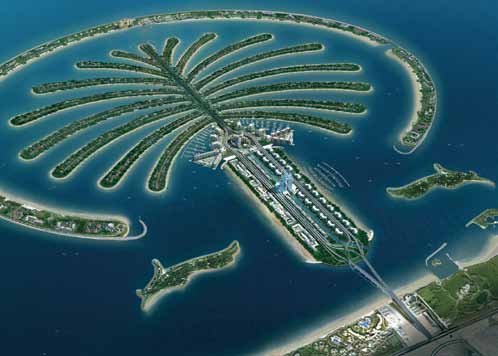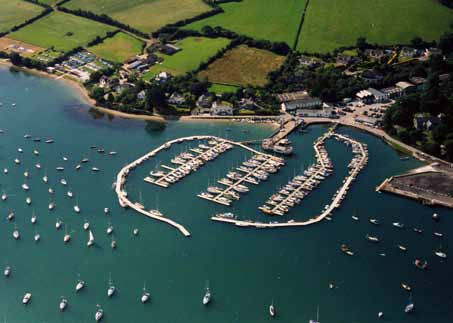 SEAFLEX is an elastic mooring system that moors pontoons and buoys in every ocean on the planet, under all weather conditions.
SEAFLEX moorings are highly resistant to corrosion and are unrivalled in their ability to safely and securely adjust with tides and wave motion. It does not damage sensitive ecosystem on the seabed and requires minimal maintenance.
SEAFLEX is one of the most reliable mooring systems on the market whether for complete marinas, breakwaters, buoys, free-floating docks or fishing farms.
SEAFLEX´s unique design allows it to slowly extend and return in a smooth, even movement. In conjunction with initial pre-tension, SEAFLEX mooring provides progressive resistance to wave - motion in both the vertical and lateral plane.
Disturbing wakes common in harbours and marinas, with lots of traffic are largely negated, significantly reducing the risk of damage to moored boats.
Navigation buoys moored with SEAFLEX do not change position to the same degree as chain moorings, a quality which greatly improves marine safety in narrow straits and in harbours.
SEAFLEX medmoored and single point moorings provide flexible and secure mooring in all weather conditions.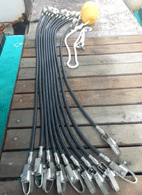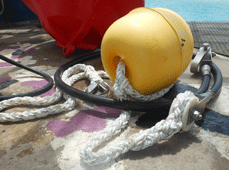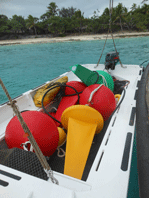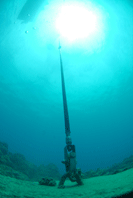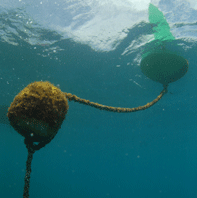 Our subsidiary SEAWORKS (Vanuatu) installed 10 of these mooring lines for navigational buoys at Mystery Island/ANEITYUM/VANUATU in waters from 3 to 15 meters deep (pictures above).
On 13th March 2015, the Tropical cyclone "PAM" force 5 (winds 190 knots/over 300 km/H) hit the island; all the moorings faced a very rough sea (waves 7 meters high) without any exception and without any damage. None of them moved from its position.
So, when a work is professionally carried out, with the right choice of products: the mooring resists even to the worse conditions... maybe above all expectations!
THE ROPE LINE SOLUTION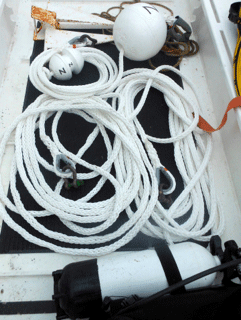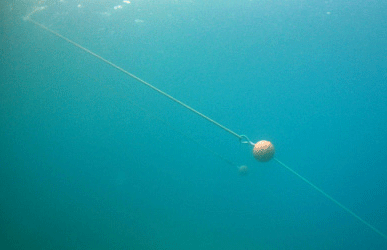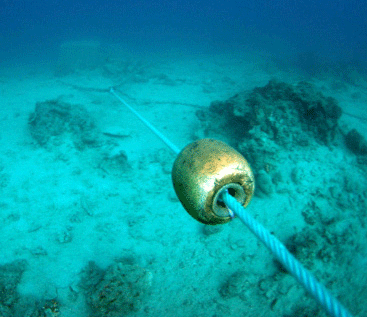 Above: concrete block + heavy chain + SS wire rope + Poly. rope
A "traditional" mooring line is made of a rope + chain; it will fit well an anchorage inside a sheltered harbor without permanent wave motion, under the condition it respects the basic requirements listed above.
If sized and made properly by adding buoy(s), it will work well in areas with moderate and occasional wave motion.
In this case, the pair "chain + buoy(s)" is working like a spring or damper, to avoid the fittings on your deck to be pulled off. The adjustments in length and size will be determined by the vessel size and the environment.
You may be interested with: Mooring Survey Inspection
°°°°°°°°°°°