ABC Diving® Ltd
Port Vila, P.O. Box 3242 VANUATU South Pacific
Complete Diving Services to Vessels & Civil Engineering Industry
Please, contact us for:
Operations from Vanuatu and New Caledonia
Ocean Going Ship:

Hull, Niche areas and Propeller UNDERWATER CLEANING
at least 12NM OFF SHORE
No pilot fee, no port fee, no agent fee...
We provide Biofouling Inspection Reports in compliance with NZ MPI Craft Risk Management Standard (CRMS) for biofouling on vessel intending to go to New Zealand
Full HD video-photo shooting in clear water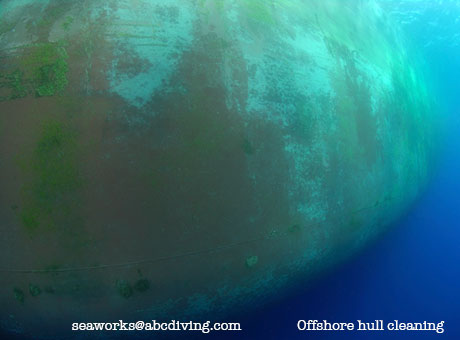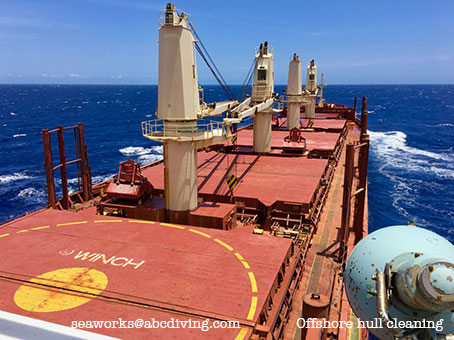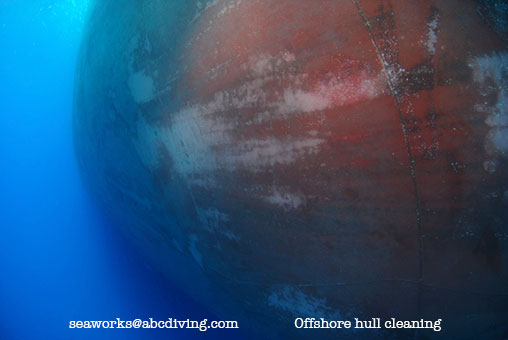 Domestic Fleet:
HULL CLEANING and PROPS CLEANING/POLISHING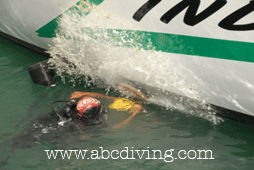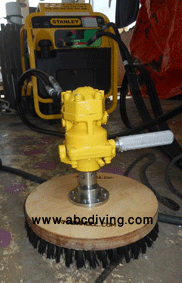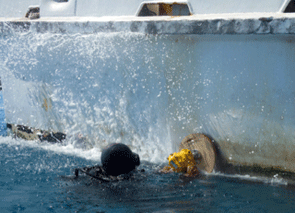 Hull cleaning: SY before race, Domestic MV before dry-docking
General information
The surface covered by sea adherence is about 80% of total ship hull. Besides preventing direct surveying, sea adherence causes a decrease of ship's speed and consequently augments CONSUMPTION of FUEL.

No matter the nature of biofouling and its thickness: we remove everything!
For inaccessible areas we operate water blaster equipment with a range of underwater wash jets and nozzles PAINT SAFE able to remove any kind of encrustations from light fouling to acorn barnacles and mussels.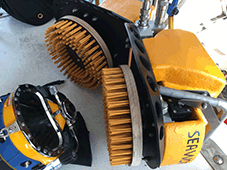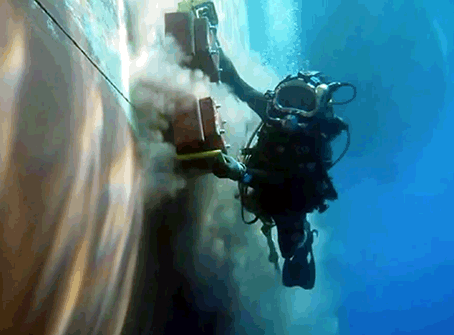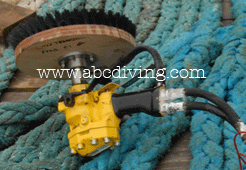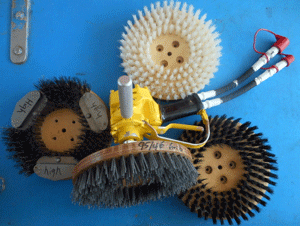 Keep a "CLEAN HULL"
IN-WATER Hull Cleaning
Allows cleaning a ship from sea adherence without the use of an expensive dry dock.
In this case it would be possible to clean a ship much more often, for example, at least twice a year, before having to many worms, barnacles and... Aquatic Invasive Species (AIS).
Even in the case when it is necessary to make inspection, repair or restoration of a protective coat of a ship in a dry dock, it would be possible to make a ship's hull cleaning out of a dry dock first, which would allow using dry dock more efficiently.
Avoid your ship to be BANNED
Everyone involved in shipping is well aware about the issues regarding Non-Indigenous Marine Species and authorities power which may result in the vessel's entry banned in territorial waters or harbours.
- Proactive cleaning is much easier and cheaper than reactive cleaning! -
We implement self-propelled mechanical underwater cleaning machines with rotating tools (used in conjunction with smaller mechanical tools):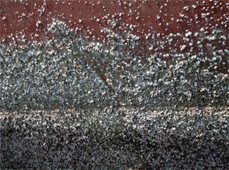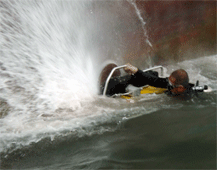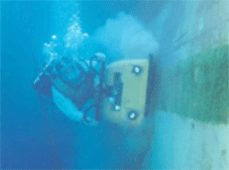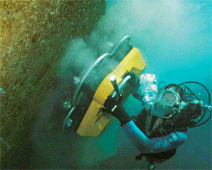 A vessel's fuel performance usually begins decreasing after six months from dry-dock and continues to decrease rapidly.
Underwater marine growth, barnacles, and/or sea grass can cost a ship-owner millions of extra dollars in time and fuel costs each year.
To prevent spending additional money for fuel, a ship should be cleaned twice a year.
HULL CLEANING INTERVALS:
Vessels must clean their hull less than 30 days prior to arrival to New Zealand Territory.

More generally, US Navy PROPELLER cleaning is recommended up to 6 times a year and HULL cleaning is recommended up to 3 times a year.
You may be interested with: