ABC Diving® Ltd
Port Vila, P.O. Box 3242 VANUATU South Pacific
Complete Diving Services to Vessels & Civil Engineering Industry
Please, contact us for:
MOORING SURVEY INSPECTION
- ABC Diving offers Mooring Systems installation, cleaning, inspection report and complete maintenance -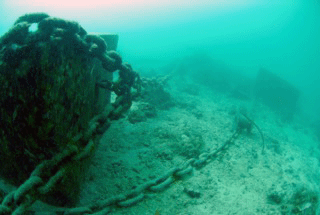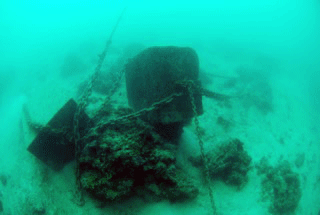 A mess of chain and concrete blocks, or insufficient mooring line, may quickly turn in vessel sunken or grounded
The main questions you may have:
What is the real condition of my mooring below the surface?
Was the repairing or installing work properly performed?
What does it look like?
We do the job by providing you with pictures and explanation
- The mooring survey report is essential for your peace of mind and for your Insurer in case of claim -
PHOTO or VIDEO Survey Reports will provide you an easy checking and fast understanding
Extracts from Survey Inspection Reports after work completion: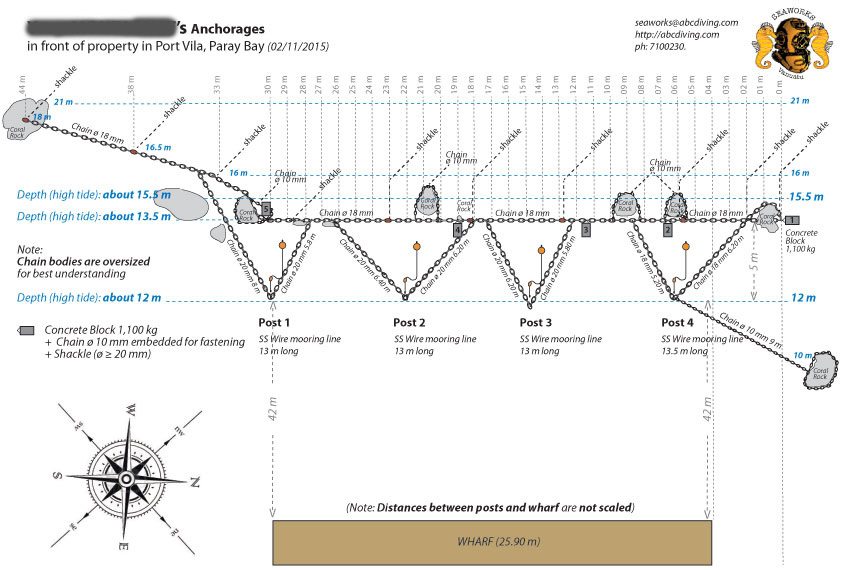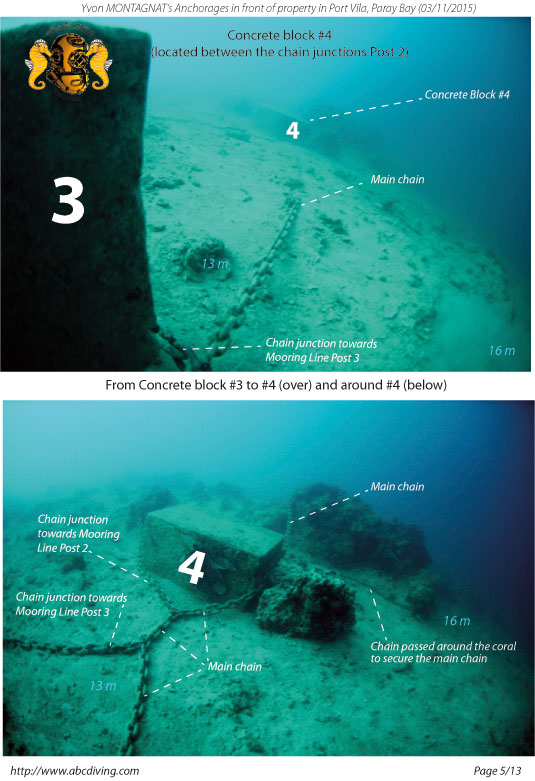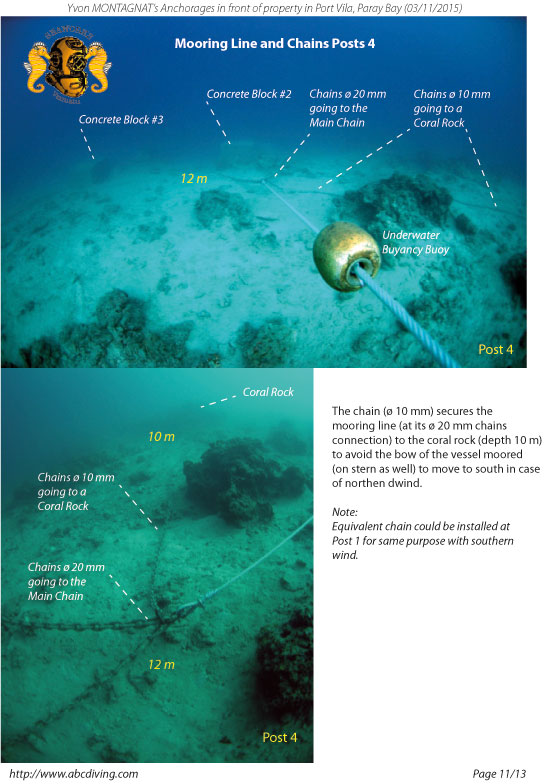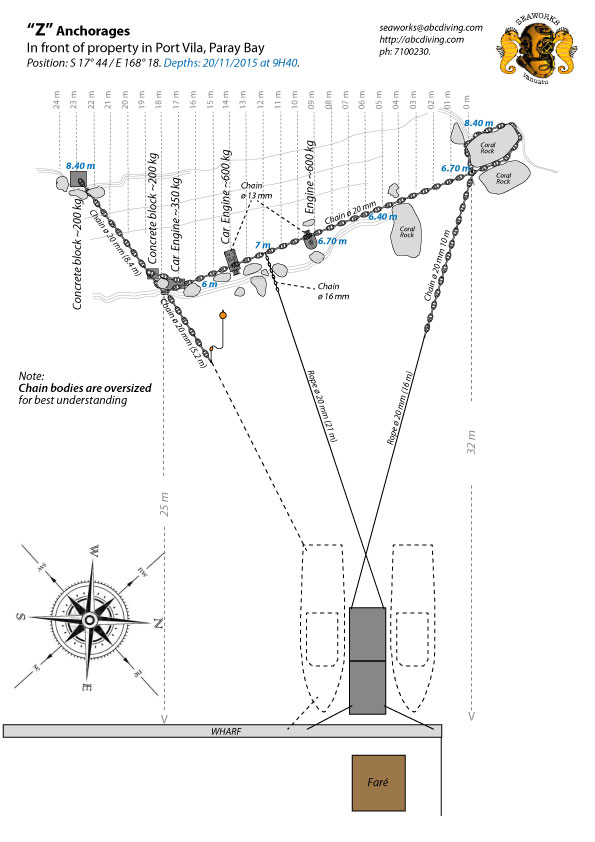 You may be interested with: Mooring Rental for the cyclone season
°°°°°°°°°°°°°°°°°°