INSPECTION Diving
In compliance with all major classification societies
For Survey-Inspection we use the most efficient equipment available from the most reputable suppliers
INSPECTION EQUIPMENT
We provide on-site CCTV In-Water Survey Inspections available in real time for topside analyses by engineers on site
With our ETHERNET system our data are available in real time for topside analyses by engineers' Smartphone, Tablet or Laptop up to about 100 meters away
With our LIFE STREAMING Technology* our data are available in real time for topside analyses by everyone concerned, wherever they are through the WEB.
*Subject to having a 4G internet connection.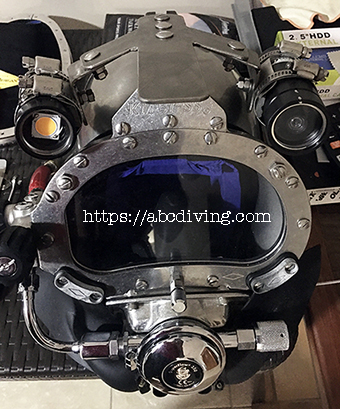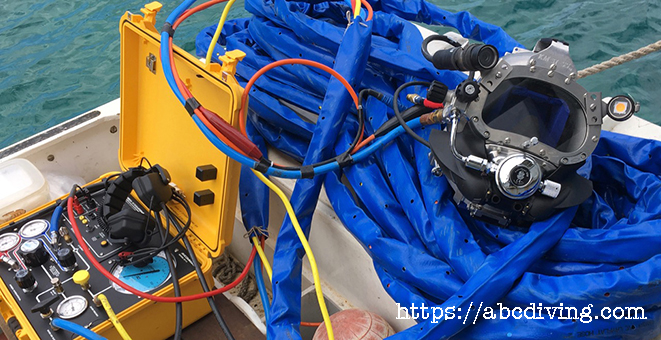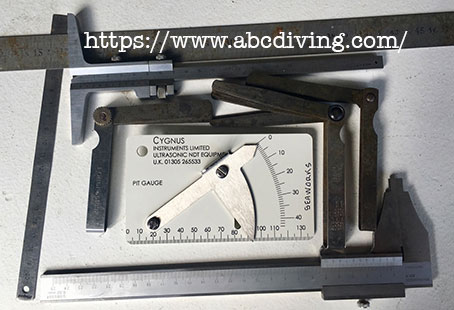 High Definition STILL PHOTOGRAPHY Reports (pdf - jpg - html formats)
Full High Definition VIDEO Reports (NTSC - PAL - SECAM - available on USB Key and/or uploaded on the Web to a confidential address
High Definition Closed Circuit Television (CCTV)
We are looking forward to serve you with better value added-services.
Codid-19 challenges
Due to the ongoing worldwide health crisis, access to all maritime vessels, marine facilities and waterfront work-sites has become extremely difficult with travel being more restrictive than ever before.
In response to these ongoing challenges SEAWORKS offers a solution for its clients' underwater inspection needs and requirements, by allowing vessel Superintendents, Class Surveyors, Owners, and all other interested parties to attend the IWS/UWILD from their home or office, anywhere across the globe, eliminating the delay and costs of international travel for on-site representation:
Live streaming with full HD underwater video camera integrated to our CCTV system and online chat with the operator allowing real time diver interaction.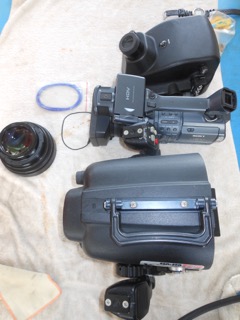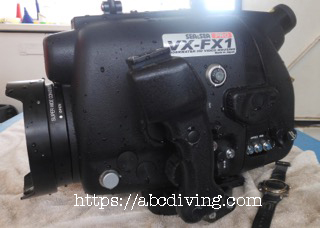 Still photography with FX1 & Z1 Sony HDV cameras + Sea & Sea housings. Max depth: 50 meters.
Approx. 1,120,000 pixels!
To provide high quality images ABC Diving Ltd ensures that its equipment is optimised to match the worst underwater conditions by using professional High Resolution Cameras (Still Photography and Video recording).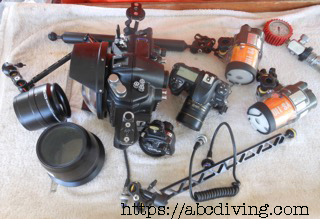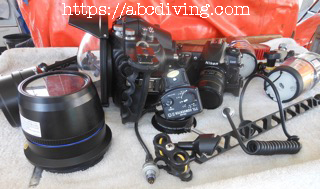 Nikon Digital camera and Sea & Sea under water housing + fish-eye and micro lenses. Max depth: 50 meters.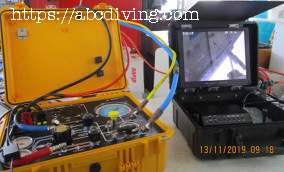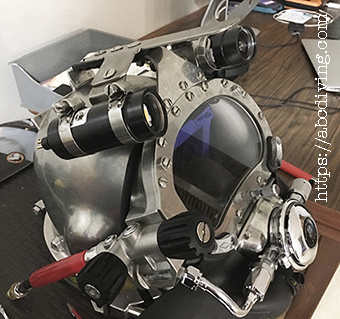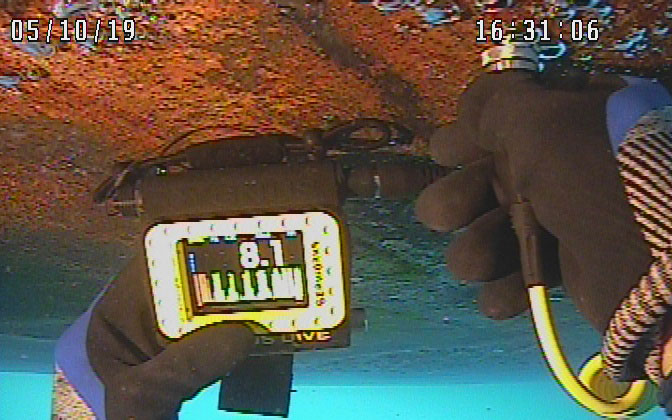 Diver Air supply + communications + Full HD camera video
CCTV with LED Light, 1000 GB HDD DVR, - Camera Sensitivity 1.3 lux - Horizontal FOV (in water) 70° - Format NTSC.
Resolution up to 1933 x 1088 pixels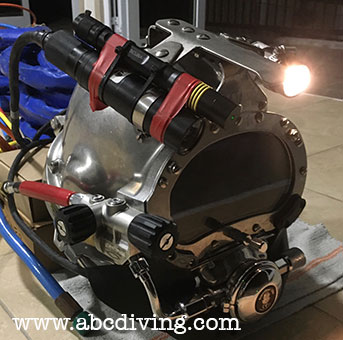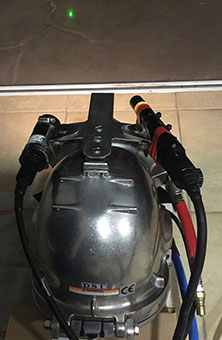 KM37SS with LED light, Full HD camera (1933 H x 1088 V pixels) + Laser Pointer (green point) set up for IWS-UWILD
Ship hull, Maritime Infrastructure and Mooring inspections
Depth ratio 150 m, for where the diver cannot go...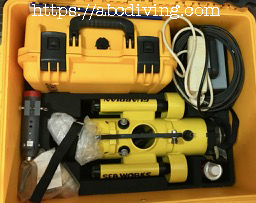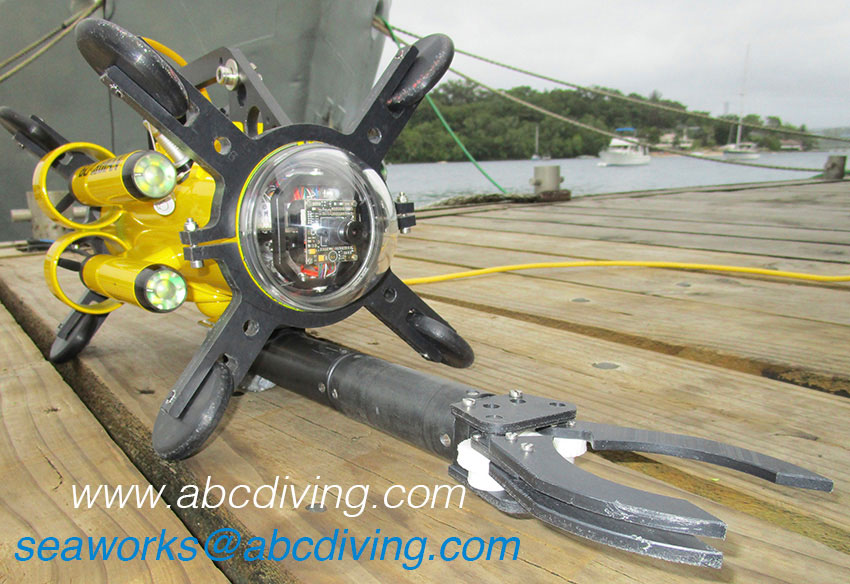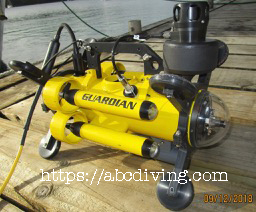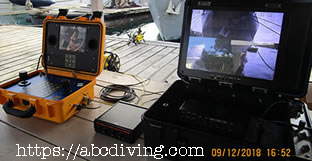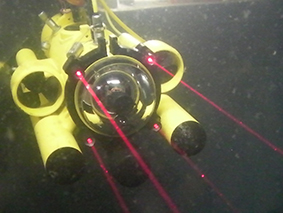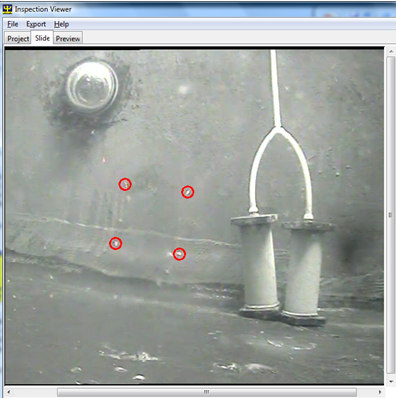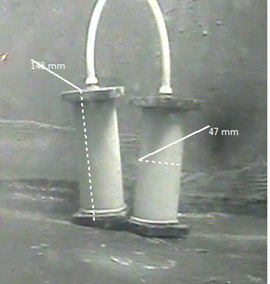 R.O.V. coming with Manipulator, Laser Pointer (for measurements) and Acoustic Positioning with local depth, water temperature, attitude and heading reference (AHRS) information.