- STEEL application, possibly CONCRETE and TIMBER -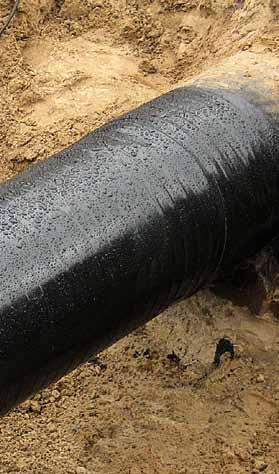 ABC Diving provides a very efficient surface protection by using DENSOLEN®-Tapes and Tape-Systems, which have been used for more than 40 years for the reliable corrosion protection of buried pipes, joints, bends and fittings.
DENSOLEN® consists in:
Three-ply tapes symmetrically or asymmetrically structured plastic tapes with stabilised polyethylene carrier film and butyl rubber adhesive layers on both sides.
two-ply tapes consist of a stabilised polyethylene carrier film with a butyl rubber adhesive layer on one side.
Why use DENSOLEN Systems?
This corrosion protection system is ideal for use in the tidal zone.
The combination of high oxygen, salt spray and drying/wetting action of the tides makes the tidal zone the most corrosion-prone portion of any marine asset. The Densolen system works by 'passivating' the underlying structure, whether it be STEEL, CONCRETE or TIMBER:
=> It forms a membrane through which no water or gas can pass
=> It is a barrier to oxygen, water and water borne pests such as Torito worm;
=> Therefore, it is an ideal product for pile repair and protection.
Sealing can provide Galvanic insulation between two different parts of metal to avoid contact corrosion.
Densolen system has a long term track record proving its effectiveness.

TAPE SYSTEMS
DENSOLEN®-Tapes can be combined into tape systems in different ways.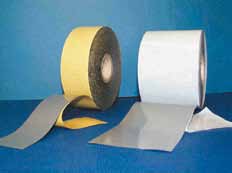 Only tapes of these types, self-amalgamate in the overlap areas and forming a sleeve-type coating, are impermeable to water vapour and oxygen. Mechanical protection can be provided as well.
All DENSOLEN®-Tape systems are applied onto a coat of DENSOLEN®-Primer, a solution of butyl rubber and hydrocarbon resins in organic solvents. The primer facilitates and improves tape adhesion to steel surface and adjacent mill coating.
FIELDS of APPLICATION
Since 1971 such tapes have been successfully employed for versatile fields of application in construction of cross country and distribution pipelines as well as in pipeline rehabilitation. DENSOLEN®-Tapes can effectively be used on all pipe diameters by employment of adjusted tape widths and suitable wrapping machines.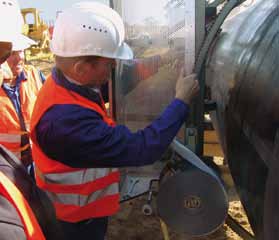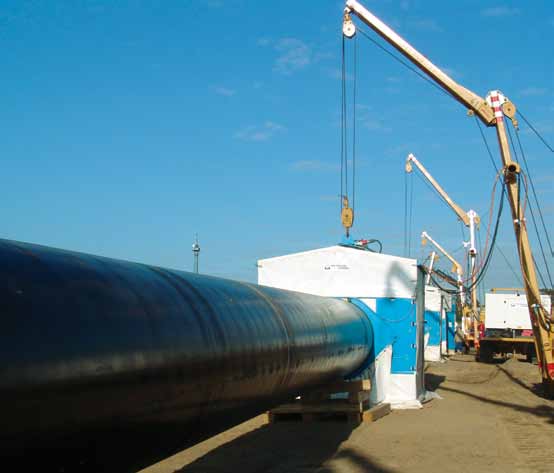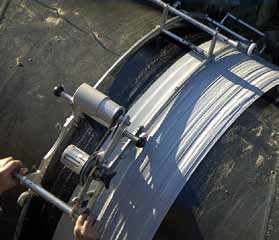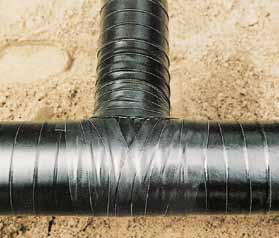 Nowadays DENSOLEN®-Tape Systems still represent the state of the art in corrosion prevention tape technology.
SUPPLEMENTARY PRODUCTS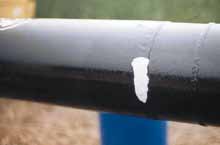 Viscous butyl rubber mastic for filling of voids. For subsequent wrapping with DENSOLEN®-Tape systems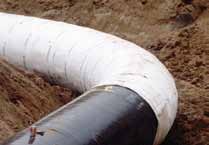 Rot proof polypropylene fibre fleece material for the additional mechanical protection of corrosion protective coatings
CORROSION PREVENTION OF IRREGULARLY SHAPED METAL OBJECTS
The best way to protect irregularly shaped metal objects in pipeline construction is by applying a highly conformable petrolatum tape. Adding a rockshield to the petrolatum tape will give an excellent mechanical protection.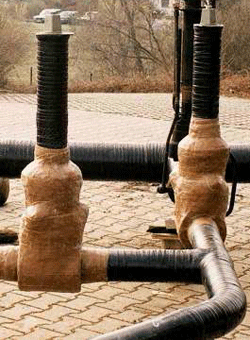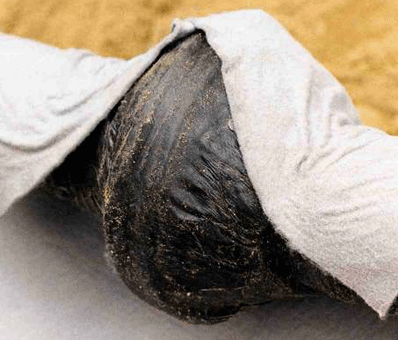 Valves and flanges applications
You may be interested with: